Human Patient Simulator Lab (HPS)
The HPS lab is owned by the ATSU medical school. Resident have access to the lab, which serves as a platform for learning the treatment of critically ill patients. The lab has both adult and pediatric manikins, as well as a maternal manikin that can simulate birth. Family Medicine resident in this setting are both learners and educators.
OMM Lab
Within the Gutensohn Clinic, OMM is situated on the 4th floor where residents and students can rotate through the program on a scheduled basis. Blumenthal lab on the second floor of the Tinning Education Center is attached to Gutensohn and has 105 electric tables inside of a large teaching center. Quarterly update seminars on OMM are presented in this lab and sent out live online.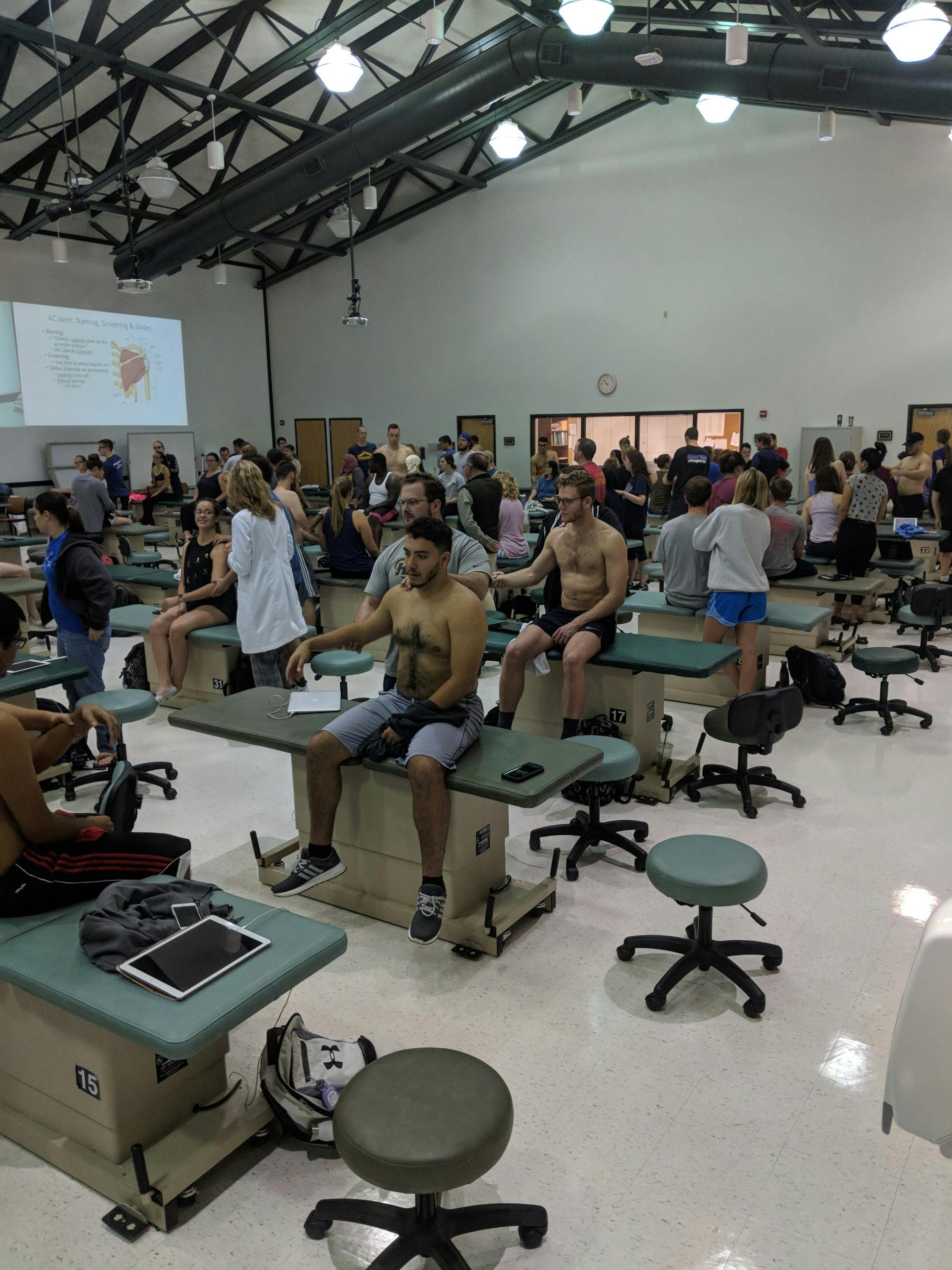 Ultrasound Lab
ATSU also has a large Ultrasound Teaching Lab where residents and medical students can go to update their clinical diagnostic skills. The Kirksville Family Medicine Program is actively involved in updating an ongoing ultrasound curriculum. We are also in the process of linking telemedicine to that service.